20/01/2015
The first painter of King Bush Fransuan!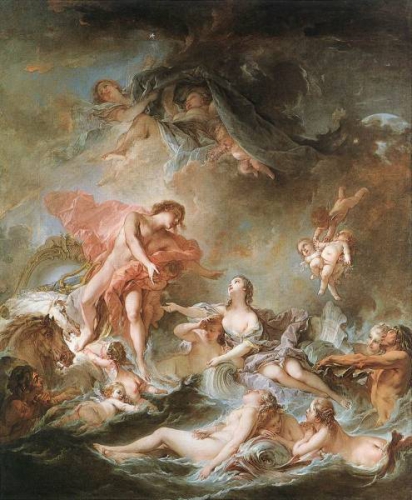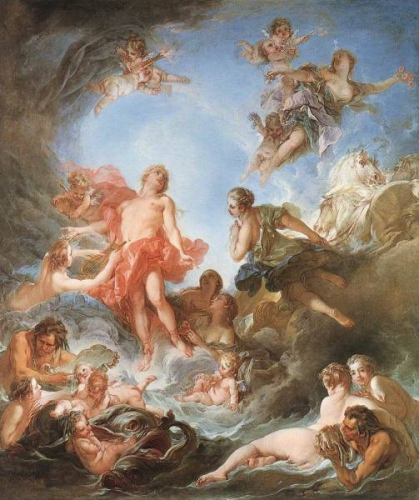 Boucher, Francois (Boucher, François) (1703-1770), French painter, draftsman, printmaker and designer. Born September 29, 1703 in Paris, where he lived all his life. The most famous of his teachers was François Lemoyne. In 1723, Bush won the Grand Prix at the Royal Academy and in 1727 went to four years in Italy. In Rome, it made a particularly strong impression decorative works by Pietro da Cortona and Giovanni Lanfranco. Undoubtedly, the artist was familiar with the Venetian tradition of monumental and decorative painting, although it is unknown whether he went to Venice; Bush later began to collect paintings by Tiepolo. In 1734 Bush became a member of the Royal Academy, 1755 - Director of the Royal Gobelins factory, and ten years later - the director of the Royal Academy of Painting and Sculpture and the "first painter to the king." Boucher died in Paris on May 30, 1770.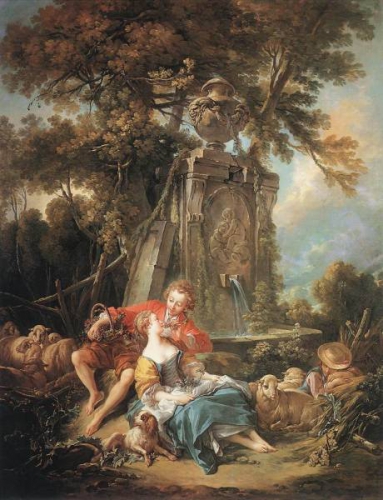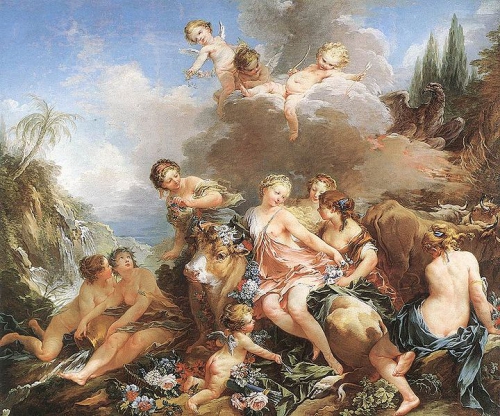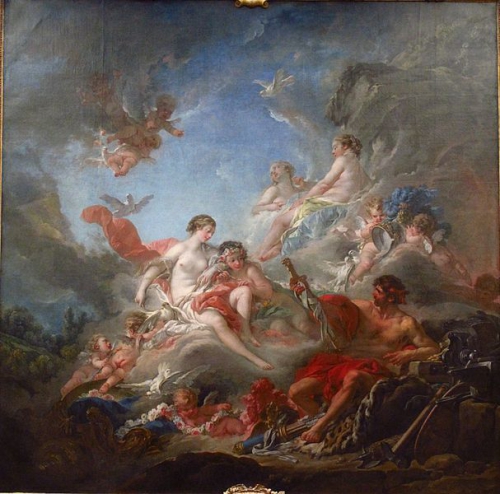 Bush - the most famous and lucky artists who worked in the Rococo style. He received orders to create decorative paintings for the residence of the king and Madame de Pompadour, and private mansions in Paris. Bush made the scenery for plays and operas and cartoons for tapestry manufactory of Beauvais; Two series of cardboards, Italian village festivals (1736) and Noble Pastorale (1755), are in the collections of the Huntington in San Marino (CA). Noteworthy numerous series of engravings by Boucher, including illustrations for the works of Molière and others, as well as a series of images with Cries of Paris street scenes. The artist also performed sketches for porcelain Vincennes and Sevres.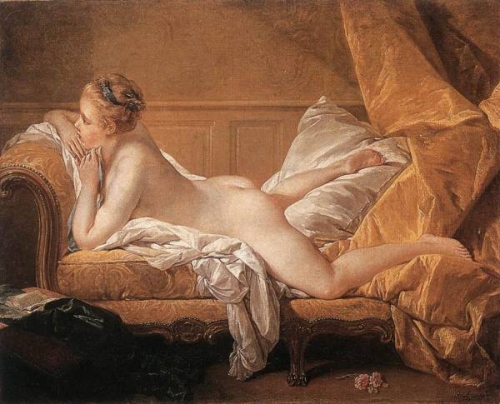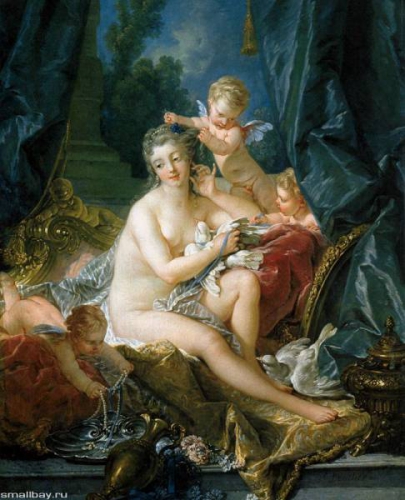 Range of subjects of paintings by Boucher covers all subjects, characteristic of rococo style. He turned to literary, allegorical and mythological subjects (especially those related to Venus), portrayed village fairs, fashionable Parisian life, playful exotic "Chinese" and pastoral scenes, painted landscapes and portraits, and sometimes paintings on religious themes. In Boucher felt in every characteristic of rococo combination of acute observation and decorative refinement, sensual immediacy and playful pretense. Among his best works - Painting Triumph of Venus (1740, Stockholm, National Museum) and Portrait of Madame de Pompadour (Munich, Alte Pinakothek). http://www.artrussia.ru/russian/artists/bio.php?